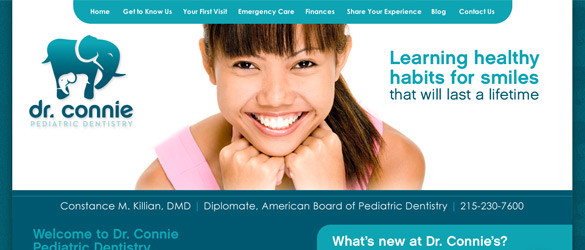 August 30, 2013

·

Admin

·

Did you know?, Dr. Connie's Practice, Uncategorized

·

0 Comments
We're proud to announce our new website and branding!
We hope you'll find our site easy to navigate as well as a fresh and friendly experience. It's been a work in progress and now we have officially launched! Our logo design is a merging of a few different ideas. The elephant is a very endearing animal and we wanted to illustrate the patient/care-giver relationship with a younger offspring. If you look closely at the shape of the elephants they take on the outline of a tooth as well. We also used a bold font for our practice name and set it in all lowercase for a slightly softer and easy going approach.
We welcome your feedback and any suggestions to help make our practice and online experience with Dr. Connie that much better.